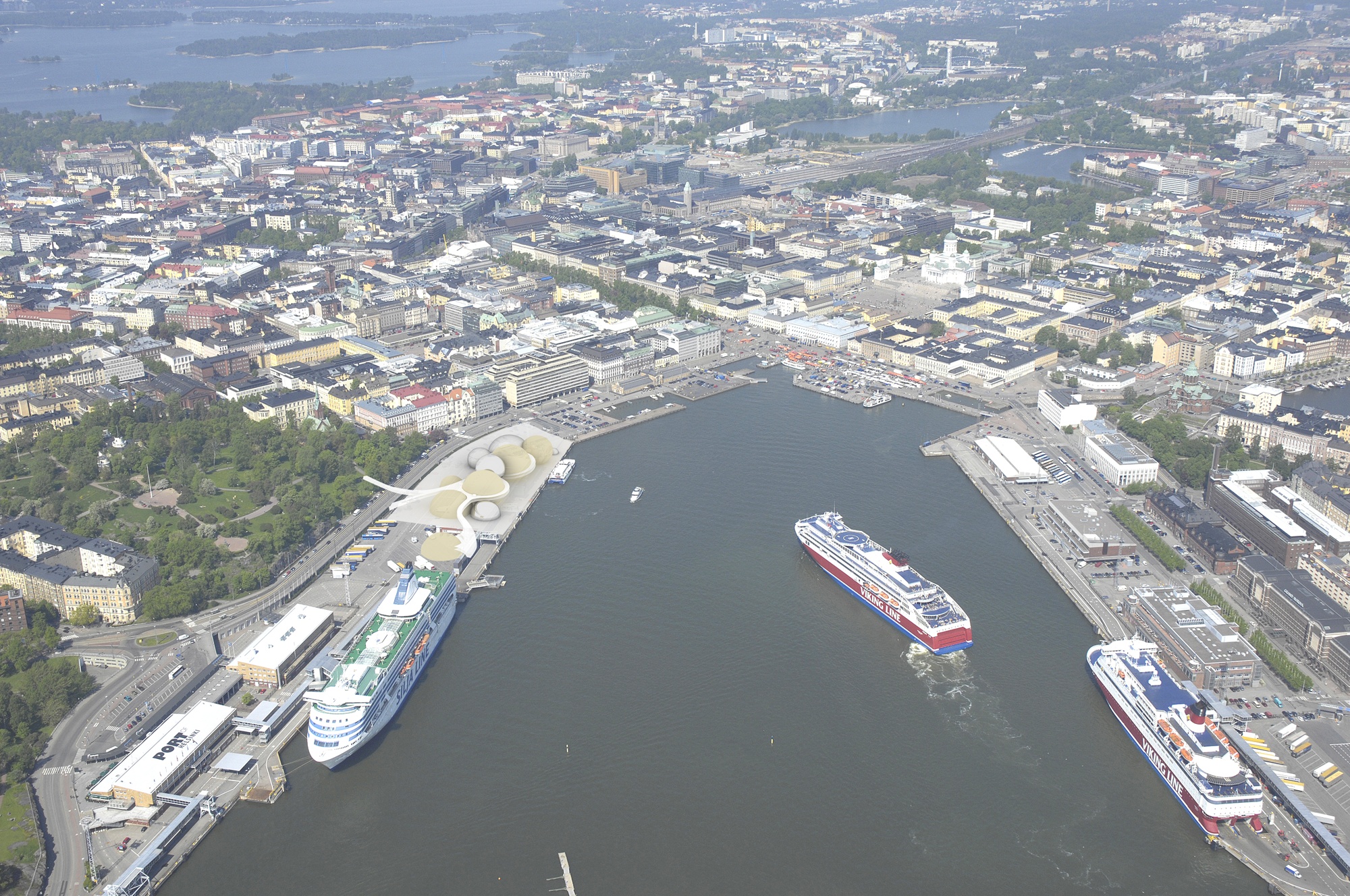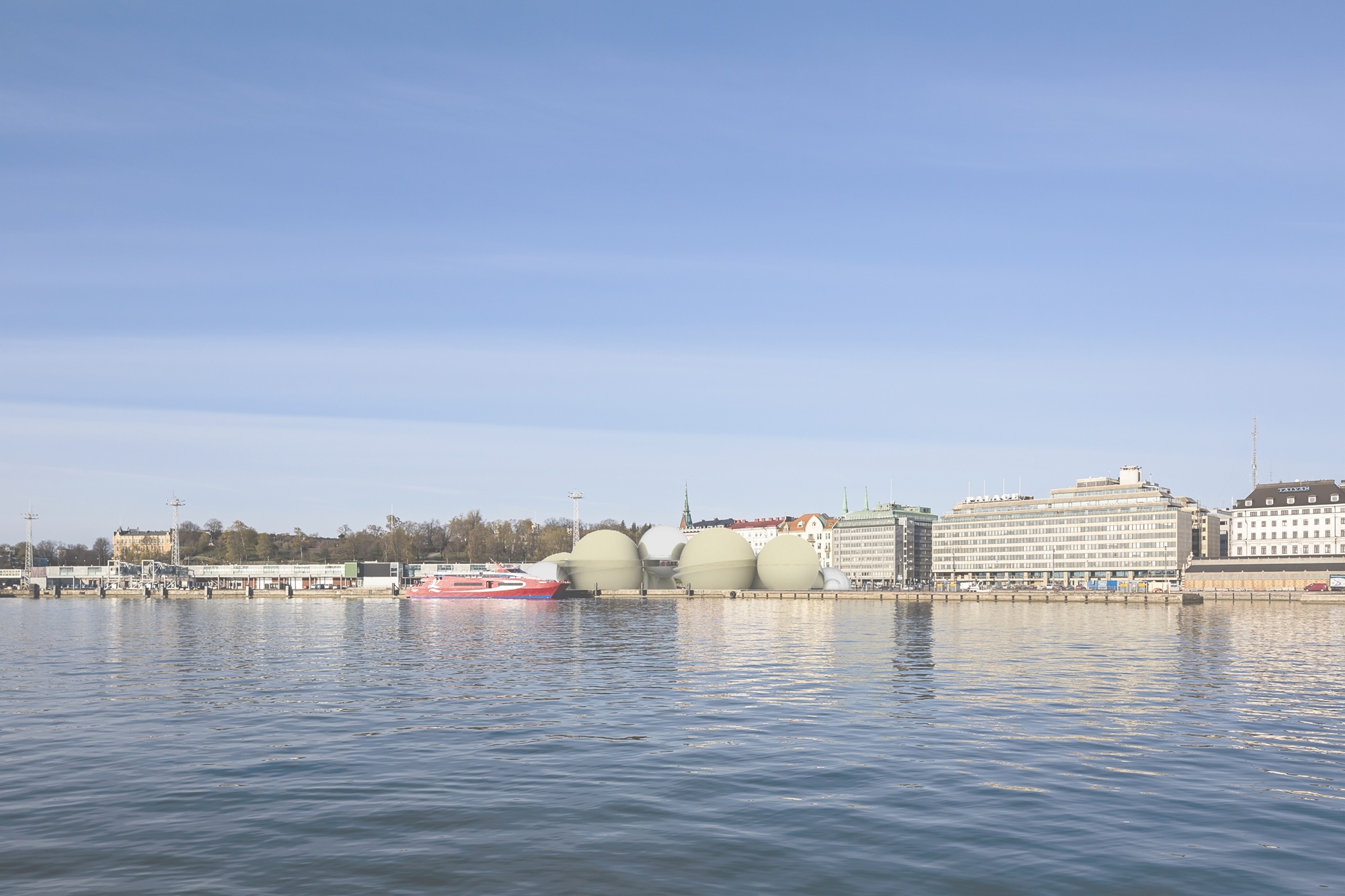 Type:Museum/Location:Helsinki,Finland/Design:2014/Consultant:Jun Sato structural engineers/Structure:Steel/Site area:18683m2/Total floor area:11705m2
ニューヨーク(アメリカ)、ビルバオ(スペイン)と世界中に美術館を主催する、グッゲンハイム財団による、計画地をフィンランドのヘルシンキに定めた国際コンペティションへの提出案。フィンランドの中心街からほど近く、フェリーの発着する湾と大きな公園に挟まれたエリアが敷地に設定された。その特徴的な敷地から、打ち寄せる波によって生まれる気泡をモチーフに全体の構成を計画。球体のひとつひとつがギャラリー等の機能を持つが、それらに纏わりつくように、ときに貫通しながら動線が球体と球体を結ぶ。球体によって生まれたオーバーハングや隙間も新たな展示空間としての機能をつくりだす。また機能を建物ごとに分散させることで、全体のイメージを損なわずにパズルのようにプログラムに応じて計画を変更できるというメリットも併せ持つ。個々の形態を複雑ではなく純粋な造形とすることで歴史的な街並みとの調和も目指した。
The Solomon R. Guggenheim Foundation launched an international design competition for a proposed Guggenheim museum in Helsinki, Finland in 2014. The venue is close to the centre of the capital city and surrounded by a large park and bay where ferries come and go.
We offered a design which we got inspired by a foam formed by waves coming ashore. The inspiration was encouraged by the scenery around the city of Helsinki and country's history of ship building. For instance, we saw the giant statues holding spheres in front of the Helsinki Central Station, the vault applied for the façade of the same station, the dome roofs of Helsinki Cathedral and Temppeliaukio Church, so called Rock Church, and the curved wall of Museum of Contemporary Art Kiasma. The country is also historically well known for the construction of wooden ships. Spheres exhibit strength as a structure and the ancient Finnish knew about it. So, they applied it for the ship construction to withstand the strong winds of the North Sea. The spheres for the design will have their surface shielded by the local Finnish wood and mirrors to reflect the waves, greenery, local atmosphere, and arts. The sizes of spheres are determined according to the curves depicted by the local environment.
In a foam the bubbles can adhere to each other or merge to form geometric lines from time to time. We wanted to describe this versatility in our design, thus each of the spheres for the proposal functions as an individual gallery but at the same time the spheres form one entity.
The overhangs and gaps created by the spheres also provide spaces for exhibitions. We also wanted to spread the functions to each of the spheres, so that it gives the museum flexibility to adjust to various programs the museum offers without losing its overall image. We sought the image that blends into this historically shaped beautiful city by undertaking each of the spheres as simple as possible.